At Savira, we believe in nature's capacity to revitalize hair in our rapidly changing world. Nature also creates vibrant ecosystems, where webs of relationships allow all life to thrive. Our brand passionately merges this natural wisdom with human creativity to create an extraordinary haircare experience—a true celebration of nature's care for your hair.
About the Brand
Our philosophy
We travel to unique coastal ecosystems to partner with the sea, land, and local community to meticulously craft our products. Once there, we immerse ourselves in the essence of each place. We let the landscape speak to us and unravel its intricate patterns, vibrant hues, and varied shapes. Captivated by this rich tapestry of beauty, we are ready to create.
We combine this profound experience with specialized research to develop beauty care products made with local ingredients of natural origin. All our products are born and raised to bring new life to your hair, nurturing its roots and scalp, while also caring for the foundations of our living planet.
We guide our thinking and doing based on how natural systems work. ​​We see beyond suppliers, producers and consumers. We strive to be a system of partners and stakeholders that go beyond exchanging goods and services, to also inspire each other, learn and develop together.
SAVIRA is the option that reboots the natural order of our ecosystems, through a more sustainable value chain that works with and for nature to support our own self-care.
We are free and wiser. We are finally here and now.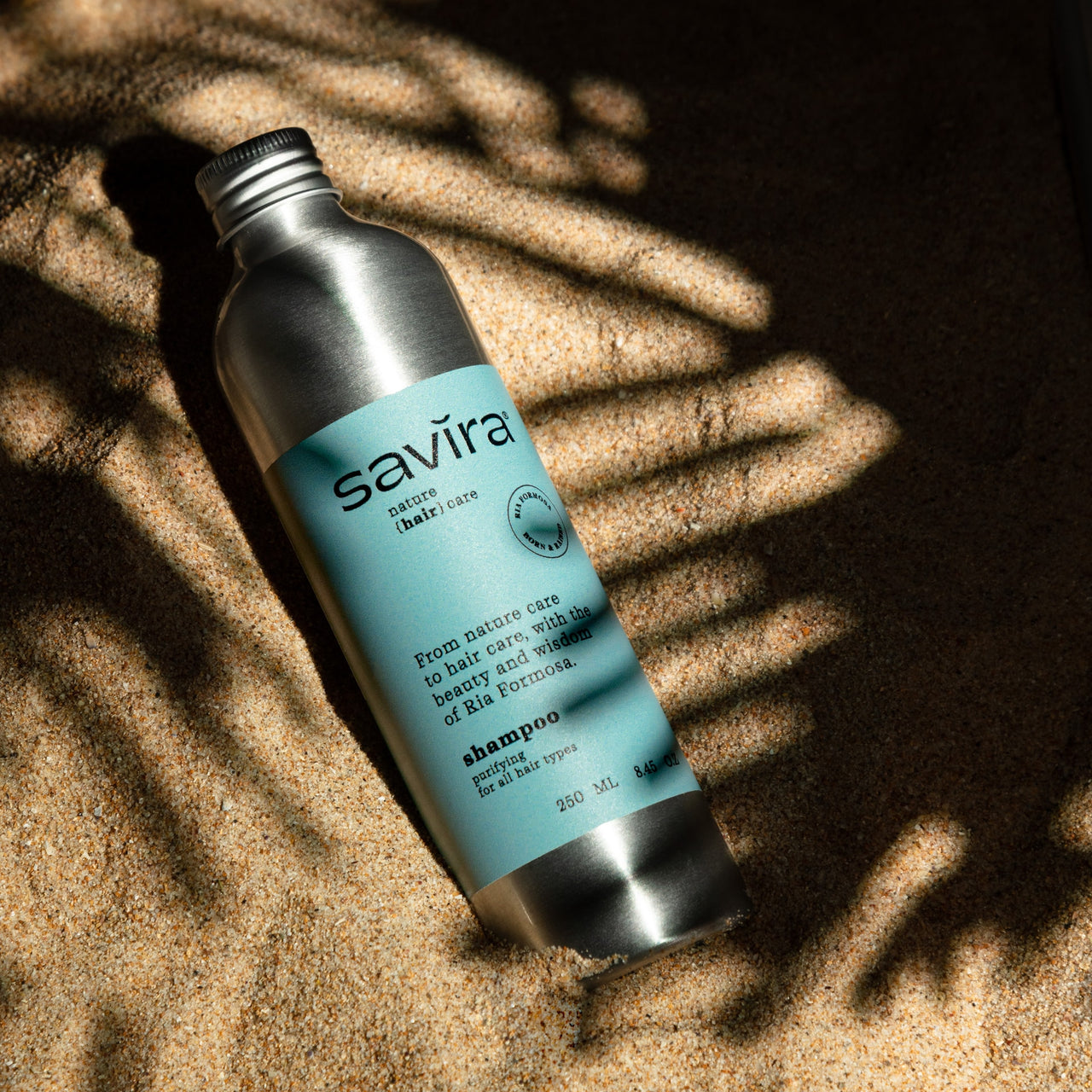 About the Brand
Our Story
SAVIRA is the result of a deeper story of questioning.
Ana Fernandes, an experienced hairstylist with a background in salons, fashion, and publicity, became disenchanted with the lack of genuine care in mainstream haircare brands. Despite their claims of promoting healthy hair, Ana observed a rise in hair and scalp problems among her clients. Motivated to uncover the truth, she conducted extensive research and discovered that most products prioritized immediate results through chemical-laden formulas, causing long-term harm to both our hair and the environment.
Called by a desire for change, Ana partnered with Constança Belchior, a marine biologist and sustainability researcher. Their collaboration was fueled by a shared passion to empower a new generation of sustainable options. Together, they embarked on an exploratory journey, delving into remarkable natural ecosystems and innovative blue biotechnology. Through research, prototyping, and strategic partnerships, Ana and Constança worked tirelessly to develop an impactful solution that would bridge the gap between hair's appearance, personal health, and the well-being of our planet.
Their perseverance bore fruit as they successfully created a brand with a resolute mission centered around care and founded on the core value of trust. This brand redefines our relationship with the sea, land, and local communities, ushering in a paradigm shift towards regenerative practices and relationships. Ana and Constança know their transformative journey goes beyond enabling nature hair care. They wish their brand also stands as a beacon of hope, inspiring a future where business, care and consciousness can coexist harmoniously.
SAVIRA, a natural legacy of conscious beauty.